Feb
28
2012
Free App Keeps Edisto Beach in Your Pocket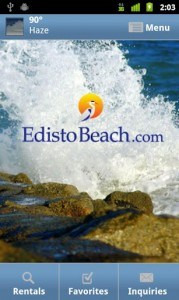 It's hard to believe that getting to Edisto Beach used to require so many steps. Now, thanks to the latest and greatest in technology offered by EdistoBeach.com, all you have to do is tap a button and you're done.
But it's taken awhile to get to that step.
Remember back in the day when travel agents were the ones people went to when they wanted to get out of town for awhile? These agents did everything from discuss popular destination points to booking airline tickets, rental car reservations, and lodging.
Many times these agents offered glossy packaged deals so families could spend six days and seven nights in tropical locations along with a host of other tourists so that they could get a commission.
They were vitally important to all those who did not know how to go about planning a trip on their own, and still are, as they do still exist today.
However, once the Internet arrived people were able to book their own trips by visiting global sites that featured discount air, car, and hotel prices and made it possible for the average Joe to plan a complete holiday without ever leaving the house.e late 1990s, the need for travel agents lessened.
Nowadays, virtually everyone with travel plans visits one of the many global travel sites out there to book their trips. Questions about destinations can be answered by major search engines or social networking sites.These same people can also visit sites like EdistoBeach.com which enable the vacation-hungry folks out there to not only book a rental home, but also find out everything about the town they're going to by reading the content on the easy-to-navigate site.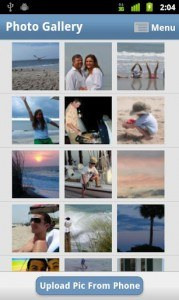 This technology goes one step further now that EdistoBeach.com offers free apps for iPhone and Android users. These apps enable visitors to keep Edisto Beach as close as their back pocket. Visitors can plan their next vacation, read about the weather, current events, share photos, check out menus, and find out just about anything there is to know about Edisto Beach.So whether you're on Edisto now or plan on coming down sometime soon, be sure to get the app to stay completely in the know with all that Edisto has to offer. To get a free copy of the app, visit the links below based on which smartphone platform you have, or simply visit edistobeach.com from your phone to be prompted for the correct version.

Categories
Plan Your Next Visit
Search Seabrook Island Vacation Homes
Book Now