Jan
31
2012
Weather Report: January 30, 2012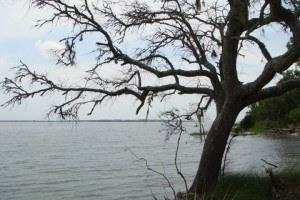 It seems as though Edisto Island has decided to skip winter altogether as this week brings with it another week full of sunshine and warm temperatures.
The only downfall to the week is that there might be an occasional smoky afternoon or evening as several fires in the region continue to burn and smoke blows out over the water. These far-off fires should not pose any problem to anyone's safety, but anyone with respiratory concerns should stay indoors of the smoke is bothersome.
Other than that, like today, much of the week will be in the high 60s with tons of sunshine and little chance for rain. The lows should hold steady right around 50 degrees at night throughout the night.
Clouds might pop up from time to time throughout the week but for the most part the sun will shine through. Thursday is the only day where there is a significant chance for rain, but the high for the day will still be around 68 degrees.
Although the week looks like it will be warmer than the weekend and have more sun, the current forecast for Saturday and Sunday includes partly cloudy skies with a high of 65 for Saturday and cloudy skies with a high of 62 for Saturday. But, as any long-time Edisto lover can tell you, the clouds almost always part and allow for the sun to shine back through and onto the beach.
If you're going to be in the area this week or weekend, think about taking the boat out for a trip to Bohicket Marina on nearby Seabrook Island where boater's can dock and come in to Red's Ice House for a meal and drinks.
To get to Bohicket Marina from the Atlantic head shoreward from the North Edisto River's outer marker and stay between the red and green buoys. Take a right up Bohicket Creek and stay between navigational buoys. Bohicket will be on the starboard side (that's right side for those of you who don't speak boater's lingo).
You can also access Bohicket Marina from the Intracoastal Waterway by going south down the North Edisto River (put your boat in at the landing next to the McKinley Washington Bridge to cut down on travel time) and look for the Red Q marker on your port side, which will be just before entering Bohicket Creek. Continue to navigate up the creek staying between the buoys until you reach the marina.
It's a great way to visit another island while staying on Edisto and provides boaters with a scenic trip through the waterways.
Categories
Plan Your Next Visit
Search Seabrook Island Vacation Homes
Book Now