Jul
14
2012
Weather Report: July 14, 2012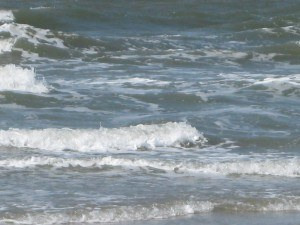 It's been a sweltering couple of weeks here on Edisto and the heat shows no signs of stopping.
The highs for today should be in the upper 80s with a heat index that will make it feel more like the 90s. There's a chance for some isolated storms in the afternoon, but Edisto has been pretty lucky the past couple of weeks and the storms just keep on passing by.
Throughout the week, the weather will be very much the same day in and day out. The highs each day all the way until next Monday are to be in the upper 80s with high heat indexes. The chance of rain or storms hovers around 30 percent.
This kind of weather, while hot and humid, is the kind of weather everyone who vacations on Edisto loves. It's perfect for spending the entire day on the beach or going out fishing. The surface temperature of the water is 82 degrees.
If you're visiting Edisto this week, you'll definitely want to take advantage of the beach. But if you want a change of pace, call up Edisto Watersports at 869-0663 and schedule a sunset cruise, adventure to Otter Island, kayak trip, or fishing charter. The locals who run the store know everything there is to know about Edisto's waterways and provide some of the best tours around.
The sunset cruises are always fun and it's almost guaranteed that you'll get to spend some of that time with a dolphin pod swimming alongside the boat.
You might also want to get out on a bike and ride all throughout Edisto on the bike trail. If you go early in the morning before the heat really settles on the island it's one of the best ways to really appreciate Edisto Beach.
Categories
Plan Your Next Visit
Search Seabrook Island Vacation Homes
Book Now