Mar
12
2012
Weather Report: March 12, 2012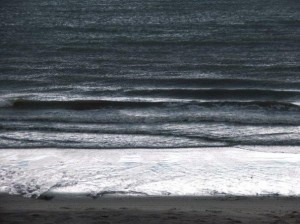 This week will be a warm, wet and busy one for Edisto.
Today will be mostly cloudy with a high of 71 degrees. Thunderstorms are predicted to make their way in and hang around all of Tuesday and Wednesday, so be sure to plan your outdoor activities for either today or the end of the week when the sun comes out again.
Even with the rain and storms, the high will be in the low 70s Tuesday and Wednesday and there is a 30 percent chance for rain and/or thunderstorms.
The sun will break through on Thursday and Friday and the highs will be in the low 70s. This perfect weather leads into a busy weekend for the island, which is predicted to experience more partly cloudy skies with highs in the low 70s.
From 11 a.m. to 7 p.m. the Second Annual Iron Chef Competition will take place at McConkey's and in the parking lot behind the restaurant. This event is a fundraiser for Learning Through Loggerheads, an organization dedicated to education and conservation along with protection of the Loggerhead sea turtles.
The 1st Annual Edisto Beach Road Race will also take place over the weekend. To register for the event, visit edistoeats.org and click on the 1st Annual Edisto Beach Road Race tab. A registration form will be available to download. The entrance fee for the race is $25, which includes a t-shirt, or $15, which does not include a t-shirt.
Check back soon for another blog featuring more information about these two events.
Categories
Plan Your Next Visit
Search Seabrook Island Vacation Homes
Book Now